Other parts of the series can be found here.
I really loved the Honda Shadow. I kinda hated the one in Honda's European model lineup, but the American model was my dream bike. I was riding my Rebel and dreaming a Shadow, so much that at times I got real close at purchasing one!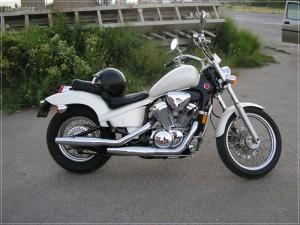 At times I considered purchasing other cruisers…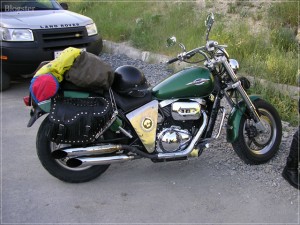 But in the end it was really Honda's Shadow that had my heart.
So I rode my little cruiser getting annoyed with its low CCs, thinking of switching it with a big cruiser instead. I remember a friend telling me that my age is not yet that of a cruiser and that I should enjoy other types of motorcycles before I'm 40, but I didn't pay attention to that until my business trip to Germany. In Bielefeld I had an opportunity to rent a motorcycle (thanks to my colleague Mr. Klein), and when they said they didn't have a Shadow, I immediately recalled my friend's sayings, thinking that I should give the naked bikes a shot. The guy on the phone said I could rent a Suzuki Bandit 600, and I went with it.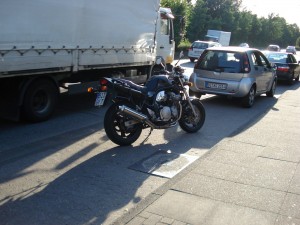 I remember the first feelings of the high-rev sporty engine in my hands and that was the moment I figured out that the naked streetbikes were way sexier than the cruisers. They were created for urban riding and urban riding was what I was mostly doing. Agile in the traffic among the cars, fast to accelerate and to brake, and finally — sexy almost like the sportbikes! I rode my Bandit a lot. I rode it on the german Autobahns and for commuting locally as well as cross-town tripping and just riding around. The class had proven to be very comfortable for tarmac and I loved the little slice of performance that it offered.
Naked was sexy because the engine was out for anyone to see and it made the motorcycle look very straightforward, rational and somewhat aggressively beautiful. The plastic fenders, covers and fairings of the sportbikes made them look like plastic toys in my eyes and so inside my brain the streetfighters actually beat the sportbikes in terms of the style. And man was that retro headlight hot!
Aside from the style, streetbikes seemed cool because they were created for being ridden in the city. Adding this to the naked engine style, their intent was put out so daringly that an engineer type of a person like myself was in love at once!
I rode the motorcycle for two weeks in North-Rhine Westfalia and flew back to Yerevan determined that my next bike is going to be something like the Bandit, except it had to carry Honda's logo on the fuel tank. After coming to terms with my finances for a while, I paid a visit to the local Honda dealership and saw this: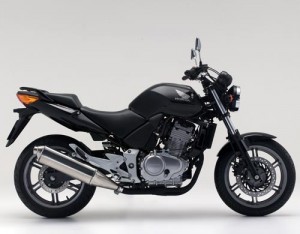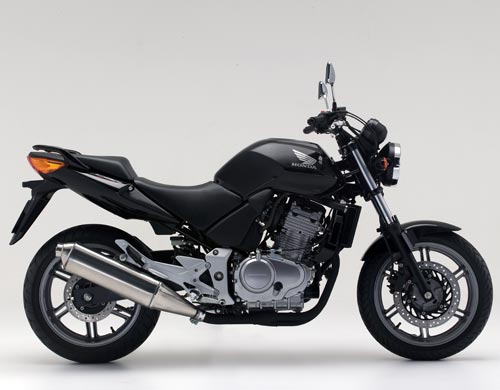 Other parts of the series can be found here.